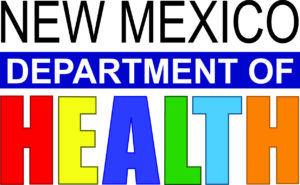 Professional 1:1 coaching to support companies and organizations who work with populations who are impacted by tobacco and nicotine use is funded by the New Mexico Department of Health Tobacco Use Prevention and Control Program.
"Adopting smokefree workplace policies is a wise business decision." – U.S. Department of Health and Human Services
INVEST IN THE HEALTH OF YOUR COMPANY
The benefits of a smoke-free environment go beyond the health of your employees. There's also a healthy dose of financial savings for your bottom line.
SMOKE BREAKS COST
Annual cost of lost production from additional time for smoke breaks.

LESS SICK TIME
Nonsmokers miss fewer work days per year due to sickness vs smokers.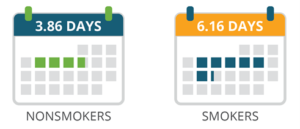 HEALTHIER BOTTOM LINE
A smoke-free environment will generate employer cost savings between $150 - $540 per nonsmoking employer in the first year. Over the long term, your company could yield greater economic benefits and a healthier and more productive workforce.

Click here for a .pdf with more information about why creating a smokefree environment is good for the physical and financial health of your company and employees.
For more information and complimentary resources, please contact Natalie Pena at natalie@ConstellationNM.com.


Constellation Consulting, LLC is the project manager for this project. Visit us online at www.ConstellationNM.com or contact Suzanne Lawson at Suzanne@ConstellationNM.com.