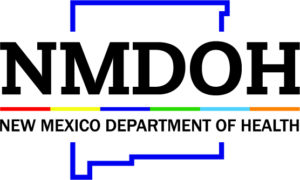 This work is funded by the New Mexico Department of Health Tobacco Use Prevention and Control Program.
The CDC states to fully control asthma, individuals should remove triggers which cause symptoms. These triggers include ceasing use of tobacco and nicotine products and to remove second and third hand smoke from all environments as smoking tobacco and nicotine products and subsequent exposure can significantly impact an individual's ability to control their asthma.
Following the national trend, the 2016-2018, New Mexico Behavioral Risk Factor Surveillance System (BRFSS) shows among adults with asthma in New Mexico are more likely to smoke compared to adults with no asthma.
Working in Collaboration with the New Mexico Department of Health Tobacco Use Prevention And Control Program and the New Mexico Department of Health Asthma Control Program, Constellation Consulting has created an Asthma Resource Guide. This guide, published in June of 2021, features secondhand smoke resources, online training resources, systems change guidance, and state and national online resources. This guide is free to download, and will be updated as appropriate.
If you would like to add resources or a training to the guide, please email suzanne@constellationnm.com.
Secondhand Smoke-Free Resources
Ready for Health Systems Change?
NM Tobacco System Change Training and Outreach Program will customize training for your clinic or organization. Providing technical assistance and resources to systematically identify tobacco users, provide advice, and make appropriate referrals to patients.
View a 20-minute guide to tobacco systems change work in New Mexico here: https://www.nmtupac.com/health-systems-change/
For inquiries, or to sign up, please call 1-844-267-4497.
Need Free Online Training?
National Resources - Websites and Info To-Go
Healthcare Provider Tools and Printable Resources, Centers for Disease Control and Prevention: https://www.cdc.gov/tobacco/campaign/tips/partners/health/index.html
 Secondhand Smoke - Easy To Read Booklet for Patients, Centers for Disease Control and Prevention: https://www.cdc.gov/tobacco/data_statistics/sgr/2006/consumer_summary/index.htm
 EXHALE Guide for Patients, Centers for Disease Control and Prevention: https://www.cdc.gov/asthma/exhale/documents/EXHALE-Guide-People-with-Asthma-Families-Caregivers-508.pdf
 EXHALE Guide for Schools, Centers for Disease Control and Prevention: https://www.cdc.gov/asthma/exhale/documents/EXHALE_Guide_Schools-508.pdf
Other Helpful Resources to Know
Electronic fax referral form for patients to QUITNOW services: https://www.nmtupac.com/wp-content/uploads/2020/02/Fax-Referal-Form.pdf
QUITNOW Website: https://www.quitnownm.com/
Dejelo Ya New Mexico (QUITNOW website in Spanish): https://www.dejeloyanm.com/
Cessation options poster (English and Spanish): https://www.nmtupac.com/wp-content/uploads/2020/02/2018_Cessation_Services.pdf